Jason Abbey, LMT has been a Massage Cupping educator for 12 years and has studied this time honored technique on 4 different continents. He offers a series of Massage Cupping CE classes that covers the use of Massage Cups on the entire body. Jason has a passion for holistic medicine and bodywork modalities. When he was introduced to Cupping by his acupuncture therapist it was love at first sight. His immediate enthusiasm of cupping's versatility, instant pain relief, and overall health benefits made this therapy an integral part of not only his practice, but more importantly, his self care. A seasoned wellness provider, speaker, and educator Jason engages you with his humor, jovial personality, zeal, and thorough comprehension of the therapy. Massage Cupping is one of the reasons he has maintained a highly successful practice for 14 years without injury and burnout. He considers Massage Cupping as the most important modalities that any massage therapist must have in their arsenal of tools for self care. Jason's classes are highly experiential as well as packed with content, stories of his international studies, and fun. NCBTMB #283 Please note that not all of Jason's classes are NCBTMT approved, please check the class description to verify.
---
Marybeth has been a full-time licensed massage therapist in Washington since 1985. As soon as she was eligible (licensed for 3yrs.), she began working as an examiner for the Washington State Department of Health, Board of Massage. Thus, began her fascination and interest in the regulation, policy and politics of our profession.

From 1993 - 2001 Marybeth was a Washington State Board of Massage member. During those years she participated in rule writing, creating minimum curriculum requirements and creating an approval process for WA board approved massage programs.

In 2007, Marybeth was appointed to the American Massage Therapy Association Washington Chapter (AMTA-WA) Board of Directors as Secretary. She spent almost 10 years as a volunteer for AMTA-WA serving as Secretary, Government Relations Director, 1st Vice President and President.

In 2015, Marybeth joined a bunch of other passionate WA massage therapist and became a part of what is now the Washington State Massage Therapy Association (WSMTA). She is the current President.

Along with regulatory and association work during her career, Marybeth also provided Expert Consultant/Witness services. She contracted with the Washington State Department of Health-Legal Services Unit on many occasions, providing expertise in Standards of Practice in the massage profession. She has also contracted with several legal firms acting as an Expert Witness in civil cases involving massage practitioners. Marybeth is passionate about sharing her expertise and experience with other massage therapist and can be reached at: mberney@mywsmta.org
---
Caryn Boyd Diel is the founder and director of the White Cloud Institute. A graduate of the Barbara Brennan School of Healing and a Senior Healing Tao instructor, Caryn is able to move fluidly between the physical, emotional, mental and spiritual bodies to assist clients and students to find new direction and wellness. Caryn has a Masters degree in Education from the University of California, Davis, and studied Medical Qigong at the Xi Yuan Hospital in Bejing in 1995. Her Chi Nei Tsang training was done primarily with Mantak Chia in Thailand and Europe. She brings a lifetime of study in the areas of meditation, martial arts, counseling, bodywork and hands on healing.

Caryn brings a compassionate understanding to the journey of healing and self discovery. She enjoys teaching others how the human energy field contributes to health and the evolution of consciousness. Caryn combines cutting edge quantum physics with ancient Taoist teachings into her ever evolving curriculum. She is a licensed Massage Therapist and an intuitive teacher, and began working hands on with clients 49 years ago. Caryn teaches Chi Nei Tsang (Taoist Abdominal Massage), Crystal Healing and Energy Medicine, Well Breast massage, Pelvic Health, Qigong & Meditation, Taoist Studies, Love & Destiny Cards, Healing Tao for Men and Women, Essential Oils, MELT, and many other classes. For more information on certification courses or continuing education visit the website WhiteCloudInstitute.info.

Caryn has been teaching Chi Nei Tsang classes around the world for 20 years and recently published a historical and technical book for students on Chi Nei Tsang entitled "The Mountain Path". She has recorded several Qigong and Meditation CDs and DVDs and a 3 hour instructional DVD on Chi Nei Tsang fundamentals. Caryn is an approved provider with NCBTMB and currently offers 20+ courses for credit to massage therapists. NCBTMB #284826-00.
---
Karen Clay LMP holds a BA in Dance and has been a movement artist and performer for 30 years. Licensed as a massage practitioner in 1985, she maintains an active private practice. In 1996 she was certified by the Zentherapy® School of Structural Integration, and in 2007 she earned certification from the KMI School of Structural Integration. Karen has been a continual student in the field of Somatics for the past 29 years. Her studies have included classes in Skinner Releasing, Biokinetics/Hanna Somatics, Aston Kinetics, Feldenkrais, Kinesis, and Continuum.
In 1993, Karen developed Somatic Unwinding, and in 2000 inaugurated her second course, Essential Breathwork. Her passion for language, movement and sensation enable her to create heightened sensory awareness and receptivity to the message of our senses through movement. Karen was a frequent presenter at the former Brenneke School of Massage and for the AMTA-WA conventions. NCBTMB #451271-10.
---
Crafted Touch: Lauren Christman, LMT, CCST, CBSI/KMI and Richard Polishuk, LMT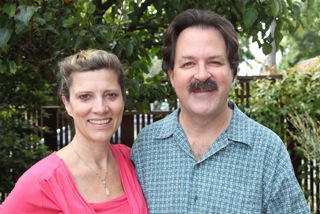 Lauren Christman has been a bodyworker since 1994; currently her practice focuses on craniosacral, visceral manipulation and structural integration/KMI for children and adults. She began her study of craniosacral and visceral techniques in 1995 with Bruno Ducoux, DO as a student and assistant; in 1998, she deepened her skills and understanding with Ursula Popp, LAc, again as a student who certified and later as an assistant. She went on to incorporate Structural Integration (KMI/Tom Myers), and Visceral and Neural Manipulation (Barral Institute). Her focus has been on synthesizing methods based on osteopathic principles, exploring the fullness of the body's ability to heal, and bringing skilled touch to infants, children and adults. Lauren was a Core Faculty member and Dean of Students at the Brian Utting School in Seattle, WA for 8 years. After which she was a Senior Instructor of Anatomy Trains/Kinesis Myofascial Integration for 8 years in the United States and Europe. In 2013, she began teaching on her own and with her husband, Richard Polishuk – classes in Intraoral Work, Pediatric Fascial Balancing, as well as Visceral and Cranial methods. With over 18 years of experience teaching beginning and advanced students, Lauren brings a balance of precision, curiosity and humor to the classroom. Lauren has been co-teaching the 2017 Craniosacral Core Series and Certification Program with Ursula Popp. For more details about Lauren's 2017-2018 craniosacral classes and programs, click HERE.
Richard Polishuk has been in practice since receiving his Washington massage license in 1986. His initial interest was in structural bodywork, but meeting Ben Benjamin in the first year of his practice opened a door into the world of orthopedic problem-solving. In the next few years, he pursued both structural and orthopedic work, certifying in Hellerwork and teaching with and for Dr. Benjamin and Rich Phaigh (Onsen technique). He began teaching in the early 90's, both at the Brian Utting School of Massage and in continuing education settings. Working with Judith Aston and certifying in Aston-Patterning in the late 90's helped to integrate his various influences and to awaken a stronger understanding of palpation, balance, movement and function. He continues to teach clinical work, including the Advanced Certification in Orthopedic Massage (with Susan Rosen) in Port Townsend, Washington.

In his practice and teaching, Richard continues a keen interest in the treatment of specific musculoskeletal complaints and in structural and functional problem-solving. His fascination with poise and stabilization has led to advanced methods of evaluating alignment, and of teaching balance and movement. He passionately believes that simple principles of evaluation and treatment, applied with finesse, can create extraordinarily effective bodywork results.
Together, they teach continuing education classes and share a clinic from their home in Seattle, Washington. NCBTMB #450788-08.
Myofascial Balancing Classes by Instructors:
Webinars by Instructors:
Intraoral Classes by Instructors:
Craniosacral - A Healing Art with Lauren Christman:
---
DeNardo, Debbie - LMT


Debbie earned her BS degree from Northern Illinois University and received her massage therapy education at East West College of the Healing Arts in Portland, Oregon. After 20 years of dedicated professional and managerial work in the insurance industry, Debbie's passion for healing and helping others led her into the field of massage therapy. She owns and operates a home based private practice, Massage Solutions, LLC. Debbie has over 13 years of massage experience and is a professional member of the American Massage Therapy Association.

Debbie's experience in teaching her classes comes from Lolita Knight, founder of Fijian Massage, Chinese Facial Massage and Soft Touch Island Massage. Lolita Knight, based in Indiana, learned the Fijian barefoot technique while living in the remote villages of Kadavu and in 1997 she further developed it and began teaching it in the United States. During her 25 years of living in New Zealand, Lolita learned Chinese pressure points in 1999 from a Chinese doctor. Utilizing these points, she developed a 4-part facial massage method now known as Chinese Facial Massage. Also while in New Zealand, Lolita learned Indian Head Massage and has taught it with revisions to improve the flow as well as adding strokes and adapting it to the table as traditional Indian Head massage is done seated.

In 2008, in addition to her massage work, Debbie began working as a teaching assistant and marketing manager to Lolita. During this time she worked closely with Lolita, assisting in the development of new techniques such as those found in Soft Touch Island Massage, Chinese Facial Massage & Massage Tools. Now a certified instructor and approved provider of NCBTMB continuing education courses, Debbie is continuing Lolita's legacy by bringing unique and beneficial classes to the massage community as Lolita enjoys retirement. Debbie's blend of technique, knowledge and sense of fun translates well into a creative, hands-on class environment. NCBTMB #452031-12.
---
Based in the United Kingdom (UK), James Earls is a writer, lecturer and bodyworker, specializing in Myofascial Release and Structural Integration. In recent years he has concentrated on blending movement with manual therapy to create a new approach, 'Active Fascial Release'.

Increasing the understanding and practice of manual therapy has been a passion of James' since he first started practicing bodywork over 25 years ago. Throughout his career James has traveled widely to learn from the best educators in his field, including Thomas Myers, Art Riggs, and Gary Gray. James and Tom Myers authored Fascial Release for Structural Balance, a definitive guide to the assessment and manipulation of fascial patterns.

James' vision of what manual therapy could look like in the 21st century led to the founding of Anatomy Trains UK and Ultimate Massage Solutions in the early 2000's. With the growing demand for movement and manual therapy blends, James is now concentrating on finding new approaches to understanding how to apply movement and myofascial principles to bodywork.

Having helped build the reputation of Anatomy Trains for Tom Myers through the UK, Europe and worldwide, James now teaches a range of his own courses, and is a regular lecturer at conferences and workshops around the globe. Renowned for his relaxed and humorous style, James is a popular presenter whose subject is applicable for a wide-ranging audience that includes osteopaths, physiotherapists, massage therapists and movement therapists.

James has collaborated with some of the top researchers in bodywork and fascial theory, and is has been involved in a number of projects involving research into fascia, movement and treatment modalities. James' blend of movement and fascial understanding led to the publication of his well received book, Born to Walk, an introduction to the interconnected mechanics of the body. For information about Born to Walk, please go to, https://www.anatomytrains.com/product/born-to-walk-myofascial-efficiency-and-the-body-in-movement/. NCBTMB #451818-11.
Classes on hold due to the pandemic.
---
Gottlieb, George - LMT, Trager® Practitioner and Instructor


George resides in Seattle, WA. He has been in practice since 1986 and teaching since 2000. The pleasure of studying with Dr. Trager for over 10 years informs his teaching and practice. George's interest in bodywork was sparked when he received Trager® when recovering from a serious accident and was/is part of an ongoing process revolving around maintaining health and heightening awareness. This has led him to study and practice other related fields including exercise, weight training, diet, natural health, Tai Chi, meditation, communication skills and conflict resolution. His strengths as a Trager® Practitioner and Instructor are a delight in the work, the ability to connect, work, and teach from a meditative place, profound respect for the body under his hands, a juncture of kinesthetic understanding and intellectual curiosity, and a love for learning and sharing that which he knows. Prior to his passion for bodywork he worked as a manual laborer in many fields including wilderness fire fighter, merchant seaman, commercial fisherman, timber faller and carpenter. He enjoys working with wood in his shop, backpacking, traveling, reading, and playing with his grandchildren as well as attaining new skills.
Trager® Certification (click

HERE

for details) -- In the process of being rescheduled

---
Grunseth, Leif - LMT, ATC, CNMT, NRT-M


Leif Grunseth attended UC Berkeley on a full-ride wrestling scholarship, graduating with a Bachelors Degree in Forestry in 1976. He began working for Weyerhaeuser Corporation right out of college and in 1980, and after becoming certified as a log scaler and worked in Alaska.

In 1983, he was badly injured on a logging road accident after a collision with a log yard dump truck, sustaining life-threatening internal injuries and multiple leg and hip fractures. Three months in bed and a year later, on the advice of a friend, he began to receive massage therapy for the unremitting pain he was still experiencing when off the pain medications. Even in the first session, he felt a substantial relief from the pain.

In 1985, he decided to change the direction of his life and went to massage school at the National Holistic Institute in Oakland, CA and then moved to the Seattle area where he was licensed. In addition, Leif qualified as an AMTA National Sports Massage Team member.

In 1987, he founded the Washington State Sports Massage Team (WSMT). Also in 1987, as a National Sports Massage Team Member, he was picked to work at the Pan American Games in Indianapolis, and in 1988, the Winter Olympics in Calgary, Canada.

With exposure to working with elite athletes in international competition, Leif began searching nationally for the best clinical massage training available, feeling he needed more in-depth knowledge and hands-on skills for injury treatment. He knew personally the debilitating effects of pain and wanted to understand not only the root causes but also more strategies in eliminating pain for his athletes and patients.

In 1989, Leif became certified as a St. John NMT therapist and ended up sponsoring the St. John seminars to the Pacific NW for over a decade, being part of its greatest growth and maturation with Paul St. John's continuing research and workshop development. St. John systematically used scientific, neurological laws to show how to restore proper function in the body and eliminate pain (the very reason people see doctors, use medication, and suffer!).

In 1990, Leif was chosen as Coordinator for all Sports Massage activities at the Goodwill Games in Seattle; and that same year, the AMTA awarded him the National Meritorious Award for his contributions in the field of Sports Massage. He also worked as a Sports Massage Therapist for the Seattle SuperSonics during their playoff run from 1991-93; and in 1996, participated as a Sports Massage Therapist at the Summer Olympics in Atlanta. Over the next 20 years, he taught at four Washington State massage schools as a visiting instructor in Sports Massage and clinical massage techniques.

In 1998, Leif became a Certified Athletic Trainer (ATC) to augment his education in injury assessment and treatment. Other studies he has undertaken helped create a widespread knowledge in nutrition, diet, and health allowing him to craft unique health protocols for his athletes and patients. His rich and varied background has made him a much sought-after speaker at state and national conventions over the last 25 years.

In 2015, Leif was introduced to NRT by his friend and colleague and Hall of Fame Instructor, Ralph Stephens, and seeing the incredible results, not only on students and patients, but on himself, Leif decided to sponsor NRT to the Pacific NW. In 32+ years, Leif feels this work far surpasses any other modality he's worked with for its rapid, consistent results in relieving pain and discomfort as well as ease of application by the therapist and receptivity by the patient! In 2016, Leif was Certified as a NRT-M practitioner. In 2017, he was Certified as a NRT Instructor and is excited to be able to teach this amazing body of work to other health professionals.

Leif is currently in private practice in Bellevue, Washington. He remains tremendously passionate and enthusiastic in helping patients reclaim healthy, happy, energetic, and pain-free lives. NCBTMB #101.
Classes on hold due to the pandemic.
---
Kim Hartley, is a 1990 graduate of Brian Utting School of Massage. She began her studies of Lomilomi in February of 1991. In the last 20 years she has accumulated over 2200 CE hours of study with 11 different teachers of Lomilomi. Her lineage includes her Hawaiian masters, Aupuni ' Iwi Ula, Auntie Margaret Machado, Dr. Maka ' ala Yates, Dougie McKeague, Mahealani Henry, and Harry Uhane Jim (author of, Wise Secrets of Aloha). Kim's additional teachers are Shawn La Sala Kimmel, Mark LaMore, Daniel Albers, Nancy Kahalewai (author of, Big Island Lomilomi), and Wayne Powell. She has had the opportunity to study from both the Kona format and Temple style lomilomi. Heartspire lomilomi is a style of massage that Kim and her husband Jim have created by drawing their favorite Hawaiian Healing Protocols and Principles from all of their lomilomi teachers along the way.
Kim began teaching lomilomi in 1994 when her massage classmate Teri English, who moved to Calgary, Alberta in Canada, hosted her and Lynette Dickson to teach a workshop. Thus began a yearly sojourn for the beginning of her lomilomi teaching career. She began teaching in Olympia, Washington in 1996 and formed Heartspire School of Hawaiian Massage with her husband in 1999.
Kim's teaching style is very heart-centered, she embodies "the Aloha Spirit". Kim has a natural way of supporting and nurturing the gifts each student has to share. Through her love and enthusiasm of lomilomi, she guides her students to incorporate pule (prayer), intention, and loving touch into their bodywork practice. Kim also creates an 'Ohana (family) environment for students, allowing an unfolding and safety for a deep body/mind/heart/spirit connection to come forward.
Jim Hartley has been studying and practicing lomilomi since 1992, also learning from most of Kim's teachers over the years. He has been assisting Kim since 1996. Jim easily embodies both the spirit of the guardian and the nurturer, a combination that is very important in this sacred work. He is a graduate of Alexander School of Massage class of 2000. Jim is also an accomplished goldsmith and mineralogist; he has been designing and repairing jewelry since he was 16 years old. He has a love of crystals and gemstones and quite a collection available. NCBTMB #450029-06.
Classes on hold due to the pandemic.
---
Barbara Helynn Heard, LMT of Seattle, Washington, graduated from the Brian Utting School of Massage in 1996. She maintains an active private practice in Seattle offering a blend of wellness and treatment massage using lomilomi. Barbara Helynn has taught lomilomi continuing education classes for over 10 years.

Barbara Helynn's initial formal training in breast massage was within lomilomi classes in the 1990s. She has trained with other breast massage teachers, including Aubrey Lesicki of Breast Remedy, Sarah Haase of Haase Seminars and Consulting. She continues to further develop skill by trading with other massage therapists who regularly include full chest and breast massage within full body, wellness massage.

For over 20 years Barbara Helynn has included full chest and breast massage for her clients who choose it within full body treatment sessions in order to support healthy breathing, stress relief, shoulder and neck treatment, and general well being. Her clients include many women and men without specific breast tissue issues, as well as women who are breast cancer patients/survivors and women who have had breast reductions, breast augmentations, and other breast issues.

Barbara Helynn's intent as a teacher is to see the Light in each person and to help each student to be and to do their very best. She is passionate about helping her students develop sensitive palpation skills as well as ways to most effectively use our body weight to deliver deep yet gentle massage. She helps massage therapists adopt ways of working which are good for both ourselves and our clients so that we can avoid burnout and injury and can to continue to practice massage well into our elder years if we so desire. NCBTMB #1056.
---
Diana has over 30 years of clinical experience in the treatment of musculoskeletal conditions. After studying lymph drainage in the United States, she became certified in Complete Decongestive Physiotherapy (lymphedema treatment) at the Földi College in Germany in 1999. She has been an educator for twenty five years. She served as the national chair of the Ethics and Standards committee for the American Massage Therapy Association from 1999-2003, receiving a national award for her service. Committed to high standards in the profession, in 2004 she became a Trustee for the Massage Therapy Foundation and Founder and chair of the Best Practices committee. In 2012, she taught a post-congress workshop on Integrative Treatment of Lymph and Fascia for Improved Outcomes at the International Fascia Research Congress.
More classes coming soon!
---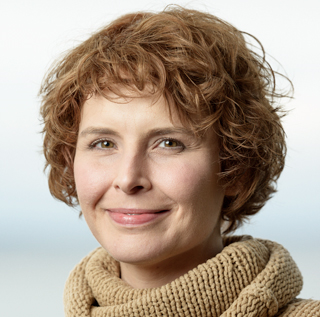 Aubrey completed her certificate in clinical massage in 2002 and has been studying breast massage since 2009. She has found that including breast massage as part of a bodywork session helps women to integrate their breasts into their movement, alignment, and awareness. To create a strong background in breast health education, she has studied oncology massage, breast cancer rehabilitation, lymph drainage therapy, lactation and pregnancy massage, as well as pre- and post-surgical massage. Her most recent work in public policy involves supporting health regulations that allow breast massage to be practiced legally without undue restrictions. She is available for professional continuing education, public lectures, tutoring and private sessions through BreastRemedySeattle.com.
---
Bob McAtee, has been a massage therapist since 1981, specializing in sports massage and soft tissue therapy. Since 1988, Bob has maintained an active, international private practice in Colorado Springs, CO. His clientele runs the gamut from Olympic and professional athletes, dancers, performers, recreational athletes, all the way to active older adults and stressed office workers.
Bob is Nationally Certified in Therapeutic Massage and Bodywork (1992), is a Certified Strength and Conditioning Specialist (NSCA 1998), and a certified personal trainer (ACE 2006). He's also the author of Facilitated Stretching, a how-to book about PNF stretching, used by health and fitness professionals worldwide. Since its release in 1994, Facilitated Stretching has sold over 100,000 copies and has been translated into Spanish, Italian, Portuguese, Korean, Chines and Japanese.
Bob invented the patented Hand-L Massage Tool, used by manual therapists worldwide to save their thumbs.
For more information, please go to: www.stretchman.com. NCBTMB # 294954-00.
---
Pat has been an LMP since 1984 and taught at the Brian Utting School of Massage in Seattle for 20 years. Her training has been focused on the resolution of pain and discomfort. Pat trained and certified as a teacher with Ben Benjamin for full body Cyriax style injury assessment and treatment. She also studied Muscle Energy Technique (MET) with Rich Phaigh for a further understanding of neurological holding and spinal dysfunction. Pat studied Craniosacral with numerous instructors and certification in the biodynamic model added a component of treating the nervous system and trauma. Pat has also been certified in Structural Integration through Tom Myer's KMI program. Her many years of teaching cadaver anatomy as well as the full curriculum at a rigorous 1000-hour licensing program has helped to round out the technical specificity necessary to understand the physical puzzle of the body. Pat continues to learn from her students and clients alike. NCBTMB #451290-10.
---
Popp, Ursula - L.AC., VCST, CC -- Ursula has retired from teaching in the US. Lauren Christman LMT, CCST, CBSI/KMI has taken over her program, please see Lauren's and the Craniosacral details under "Crafted Touch".
The common thread in Ursula's life has been her work with people. Through years of working as a counselor in private practice and for the city of Zurich, she learned that she could not access her clients fully through talking and conversation; there was a significant aspect of the person that she was not able to address with counseling skills alone. This discovery led her to the field of bodywork. Shortly after receiving certification in Massage, she began her study of Cranio-Sacral work with Hugh Milne, Founder and Director of the Milne Institute. She found that this work deeply resonated with her core beliefs and values because of the focus on caring for rather than fixing, development rather than results, experience-based knowledge and wisdom, connection rather than separation, and the whole person rather than their problems.
After having taken only the first few cranial classes, Milne, recognizing Ursula's natural talent and aptitude for the work, asked her to assist him in teaching his classes. During this time, Hugh taught her more than she could have ever dreamed. Eventually, she became one of the core instructors for the Milne Institute, teaching all the classes in Europe as well as in the US for over 6 years, before leaving to develop her own Cranio-Sacral program in January 2002. Though academic information is a significant component of all of her classes, her greatest joy is supporting students as they master and embody this sophisticated therapy and discover their own creative ways of understanding and applying it.
Ursula's desire for a medical paradigm within which to better understand the human body ~ its structure, function, and disease processes ~ also led her to pursue a degree in Acupuncture and Oriental Medicine. Again, because this healing modality is ancient, holistic, energetic, and effective, she found it deeply resonated with her core beliefs. After being awarded a Master's in Acupuncture, she sought specialty training in Pediatric Acupuncture and Toyo Hari Japanese Acupuncture (a treatment where needles are not inserted into the skin).
In addition to her education and training, Ursula's fifteen-year Zen meditation practice has had a tremendous influence on how she thinks about health and well-being, and has deeply informed her approach to treatment and teaching. She believes that her work would not even be possible without the grounding and deepening effect of the Zen teachings, the rejuvenating benefits of regular sitting and meditation retreats, and the support from her teachers and peers. Ursula continues her spiritual development as a student of Deena Metger, poet, Shaman, and Medicine Woman, and has become a vital part of a vibrant healing community in Seattle called Daré, with branches all over the country. (Daré is a Shona - a tribe native to Zimbabwe - word that best translates as 'council'. It is a community of people who focus on right relation to everything and work toward healing of the individual, the community, and all creation).
Craniosacral Programs. (click

HERE

for details)
---
Sharon is a graduate of the University of California with a major in education. After teaching Biology internationally, in Europe, Asia, Central America and the Eastern United States, Sharon made a career change into the wellness field in 1986. She attended massage school in northern California and then graduated from the Pittsburgh School of Massage Therapy and Healthbuilders School of Massage Therapy in St. Augustine, FL. Along with overseeing the function of DAYBREAK Geriatric Massage Institute; she has a private practice, in four retirement communities and does volunteer hospice work.
Day-Break was founded in 1982 by Dietrich Miesler of Germany. Sharon worked and studied with Dietrich for a number of years after she graduated from massage school. Dietrich passed the Institute to Sharon in 2000 upon his retirement.

She travels extensively throughout the US and internationally-from Nova Scotia to Singapore- teaching the DAY-BREAK Geriatric Massage Level 1-Beginning and Level 2-Advanced workshops in massage schools and community colleges. The classes are approved by the National Certification Board for Therapeutic Massage & Bodywork (NCBTMB) as well as Florida State Massage Therapy Association ( FSMTA) for continuing education for massage therapists, nurses and other health providers. Day-Break conducts over 40 workshops per year.

Sharon has published numerous articles in "Massage & Bodywork" (Associated Massage & Bodywork Association trade publication) as well as "Advanced for Rehab Directors" magazine. She has also been a contributor in numerous textbooks, such as Touch Abilities and Modalities for Massage, 3-D Anatomy for Primal Pictures of London England and has appeared on public television shows such as "Age Wise" in Pittsburgh, PA and radio talk shows.
She is on the Bon Vital Education Team and a spokesman for Biofreeze.
Sharon has been interviewed by numerous magazines for her insights on seniors from robust to frail. She is a member of ABMP (Associated Bodywork & Massage Professionals) and a founding member of the AMTE (Alliance for Massage Education). For more information about the Daybreak programs, please go to: www.daybreak-massage.com. NCBTMB #22353-00. .
---
Rodin, Joseph - LMT, Certified Trager Practitioner
Joe began teaching yoga in 1988, practicing massage in 1991 and psychotherapy in 1994 (MA in Physchology). His training includes significant study in Osteopathic Concepts, especially with the URSA institute, traditional chinese medicine with Paul Pitchford, and certification in the Trager Approach. More recently, Joe has gained specialization in headache and TMJ treatment working with the TMJ Orofacial Disorders Center in Seattle for the last six years.

Joe patients are anywhere from 1 day old to 90+ year olds. He works with clients who have chronic pain, parkinson's, headache and tmj, whole body problems, as well as athletes seeking an edge to their performance. A current interest of Joe's is dissolving bracing and movement patterns in chronic pain patients with Trager techniques.

Joe was on the faculty at Ashmead College in 1997 where he taught injury treatment and he has taught classes in cranial sacral therapy at massage schools in Washington and California beginning in 1994. Joe is certified by the Trager Institute to teach Introduction to Trager classes. In addition to teaching bodywork, Joe taught yoga for fourteen years in Seattle and California. His background as a psychotherapist also informs his practice giving him the patience to guide clients through whatever process in mind and body forms the next step towards their health.

He enjoys igniting in students the fire of their own curiosity and passion. For more information about Trager, please go to: www.tragerjoe.com
---
Ryan, Marty - LMT, CVMT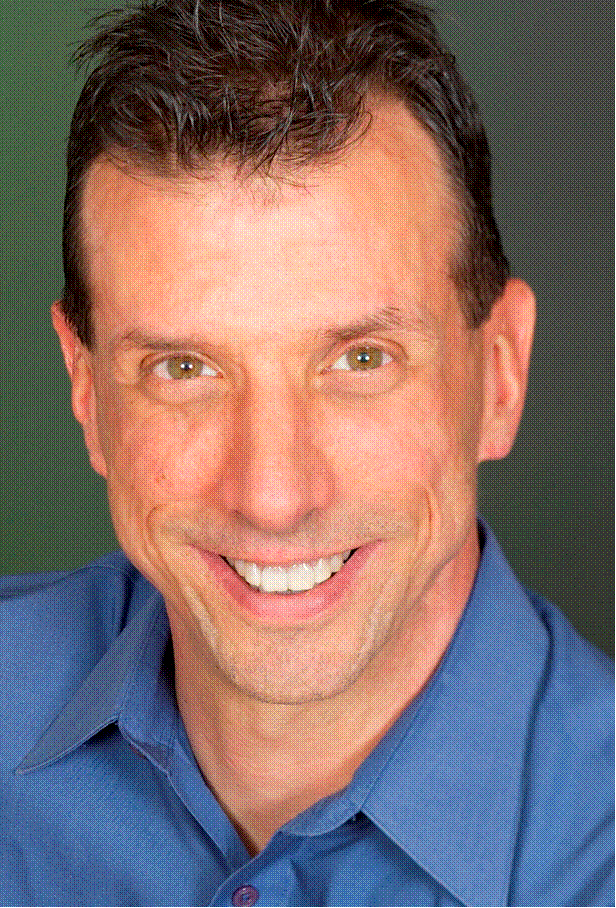 Marty has taught palpatory anatomy and belly massage seminars in North America and internationally. Marty is the director of Love Your Guts Seminars; and has also served on the faculty of the Seattle Massage School, the Barlen Institute of Massage, and the Northwest Institute of Acupuncture and Oriental Medicine. He has assisted the NMT Center and Leon Chaitow with their various manual therapy trainings in North America, and Gil Hedley and Julian Baker with cadaver anatomy dissection courses in the US and UK.
His massage therapy practice focuses on digestive and reproductive system optimization and post abdominal surgery rehabilitation. In addition to teaching and mentoring manual therapists, Marty outreaches to the broader community of health care providers including acupuncture, the movement arts, colon hydrotherapy, physiotherapy, and naturopathic medicine about the therapeutic benefits of manual therapy and the abdomen. Marty has actively pursued his clinical treatment style through his full time practice, and his classroom teaching style is often regarded as an open and fun learning environment where everyone has the opportunity to participate, learn, and be heard.
Marty's teaching business - Love Your Guts Seminars, LLC - is a bodywork education company dedicated to bringing the world of the abdomen and viscera into a whole new light. High impact learning strategies and frequent repetition help to integrate whole body systems physiology and visceral anatomy information into a thoughtful and effective approach to visceral massage. All seminars are presented with joy, laughter, gratitude, studiousness, clarity, and most of all FUN! We invite everyone to truly Love Your Guts!
Outside of manual therapy and teaching, Marty enjoys baseball, horse racing, cooking excellent food, gardening, and travel. NCBTMB #451818-11.
More Classes Coming Soon!
---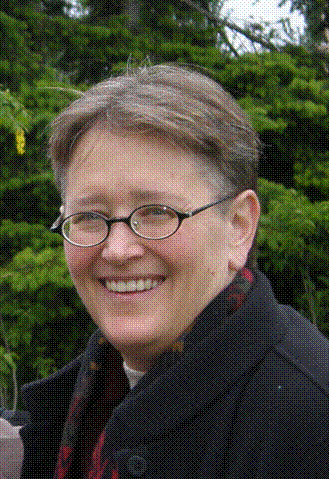 Dawn has been involved in both public and private education for over 25 years. She has served as Director of Education and Instructor at both Brenneke School of Massage (now Cortiva Institute - Seattle and Seattle Massage School (now Everest College). Currently, Dawn is an adjunct faculty member at Bastyr University Physical Medicine Department teaching massage skills to future Naturopathic Physicians and Acupuncturists. She is also currently providing continuing education in the form of workshops and mentoring.

Dawn has been licensed and practicing massage in Washington State for over 20 years. Prior to that, she practiced in California off and on since 1977. She has an eclectic private cash based practice and serves as an employee in a medically oriented clinic providing services. Dawn's massage/bodywork skills span a wide spectrum of approaches from energetic and wellness to clinical medical massage/bodywork. She specializes in treatment of difficult to resolve conditions in all body areas and she recently served as a Research Interventionist with Group Health Research Institute. Dawn provided massage treatment for patients with cervicalgia as part of a large massage dosing study.

Her educational background includes a Bachelor of Science Degree in Physical Education/Kinesiology and a Professional Teaching Credential (for K - Adult). She has also taught in public high school setting teaching health education and physical education.

Dawn has also been involved in consulting, research and has been a long-term volunteer for many industry organizations, such as:
Group Health Research Institute: consultant to develop data gathering instruments and massage protocols treating low back pain and generalized anxiety disorder.
C3 Study: developed the massage protocols for use in the "C3 Study" addressing end of life care with Bastyr University and the University of Washington.
Massage Therapy Research Consortium (MTRC): former member
Academic Consortium on Complimentary and Alternative Health Care (ACCAHC): as a founding member Dawn focused on facilitating respect and understanding amongst health care professions and developed common ground to support accurate education, representative of the respective professions.
Massage Therapy Body Of Knowledge project: task force member
Commission on Massage Therapy Accreditation (COMTA): served as commissioner, secretary and as an experienced on-site evaluation team member and leader
Accreditation Council on Continuing Education and Training (ACCET): experienced on-site evaluation team member and leader
American Massage Therapy Association (AMTA): member of the national committee for Ethics and Standards of Care. At the state level, Dawn was instrumental in developing competency based educational and licensing standards for the profession.
Dawn provides consultation services for attorneys, law enforcement, legislators, educators/school owners and licensed massage practitioners regarding massage business operations, practice and skill development considerations, as well as ethical and legal issues for the massage profession. She diligently worked to develop, lobby for change and facilitate legislation beneficial for the profession. In 1999, she participated on the Insurance Commissioners Clinicians Workgroup on the Integration of Complementary and Alternative Medicine clarifying coverage issues for CAM services and forging alliances between CAM providers and deepening the dialogue between CAM providers and clinical directors for Insurance companies. NCBTMB #451818-11.
---
Brian got his initial training in 1981 at the Brenneke School of Massage and by apprenticing with Catherin Maxwell, ND. He received his Washington massage license in 1981 and practiced for several years in private, chiropractic, and clinical settings. He founded the Brian Utting School of Massage (BUSM), located in Seattle, in 1982.

Brian developed and refined the curriculum at BUSM, and was the school's Director of Education, teaching there for 26 years. He taught many subjects, including Anatomy and Physiology, Kinesiology, Pathology and Contraindications, Business Skills, Communication Skills, Hydrotherapy, and Massage Theory and Practice. His 1000-hour COMTA-accredited school was considered one of the best in the country. Brian also served as the school's Director for 22 of its 26 years. Brian sold the school to Cortiva Education in 2006, and stayed on for two more years to teach out the last of the classes he developed for BUSM.

Brian is passionate about designing his classes and programs so that his CE students really get the material and can take it home and apply it in their practice, rather than just being exposed to it. He teaches with a rare blend of knowledge, passion, precision, humor, common sense, and depth. Brian was awarded the AMTA's Robert N. Calvert Award for Lifetime Achievement in April 2009. NCBTMB #451040-09.
---
Watson, Lavon - LMT (Inactive)
Lavon Watson, LMT, served as a commissioned police officer in Washington State from 1976 until 1996, with much of his career having been in the investigation's unit at Redmond Police Department, having served as the investigation's unit supervisor for nearly six years. Seeking a career change in 1996 he attended the Brian Utting School of Massage and has been a licensed massage therapist since 1997.

Since 2008, Lavon has combined his diverse skill set to become an expert on how illegitimate massage influences the massage profession here in our state and elsewhere, while also developing an understanding of how human trafficking has found its way into our communities in its various forms, including through illegitimate massage businesses.

Lavon not only teaches professional ethics to massage therapist, as an NCBTMB approved instructor, but also provides personal safety training as part of his classes, thus allowing massage therapists to be safer in their work. Lavon has testified before legislative committees in Olympia on several occasions and works with the two-state massage board approved bilingual, Chinese massage programs in Washington. Lavon also has served as a consultant for Washington Engage, an anti-trafficking non-profit here in our state.

Lavon's current business, Watson Consulting Services, focuses on training, expert testimony and advocacy and can be reached at: watsonconsultingservices@gmail.com