Instructors
Abbey, Jason - LMP
Jason Abbey is a Licensed Massage Practitioner (LMP), Reiki Master, Nationally Accredited Instructor of two bodywork modalities, Sound Practitioner, Tonal Healer, and Holistic Personal Chef. Jason launched his own massage practice in 2004 and has since followed his passion around the globe. Most recently, he traveled to Thailand for a month to study the time-honored practice of Thai Massage to deepen his knowledge of what he has learned in the US. In his training in Thailand, he focused on Thai Bodywork and Thai Herbal Compress therapy. Jason has been teaching Massage Cupping (MC) for 7 years. NCBTMB #450472-07.
---
Benjamin, Ben - PhD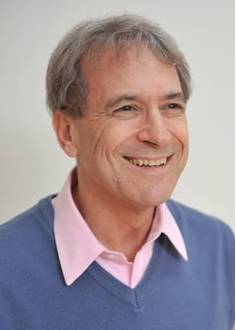 Dr. Ben E. Benjamin has dedicated his life to helping people cope with and overcome the pain and stress caused by injury to the body. His therapeutic techniques help reduce and eliminate pain produced by adhesive scar tissue formed from soft tissue injury.

In sports medicine/muscular therapy private practice since 1963, Dr. Benjamin was the founder of the Muscular Therapy Institute in Cambridge, MA. As an educator and author, he has conducted seminars and workshops across the country and internationally, and written several books and countless articles. His books include: Listen to Your Pain: The Active Person's Guide to Understanding, Identifying, and Treating Pain and Injury; Are You Tense?: The Benjamin System of Muscular Therapy; and Exercise Without Injury. Dr. Benjamin is also the recipient of numerous awards, including the AMTA's National President's Award.

His professional training and education spans more than four decades. He earned a Ph.D. in Sports Medicine at Union Graduate School; a Bachelor of Professional Sciences at Empire State College; and studied assessment techniques in Orthopedic Medicine with the well-known British physician, James Cyriax, M.D.

Dr. Benjamin continues with his mission to offer his innovative therapy techniques to help enhance the quality of life for as many people as possible - to help people not simply manage their pain, but to be freed from it. NCBTMB #033029-00
---
Bove, Geoffrey - DC, PhD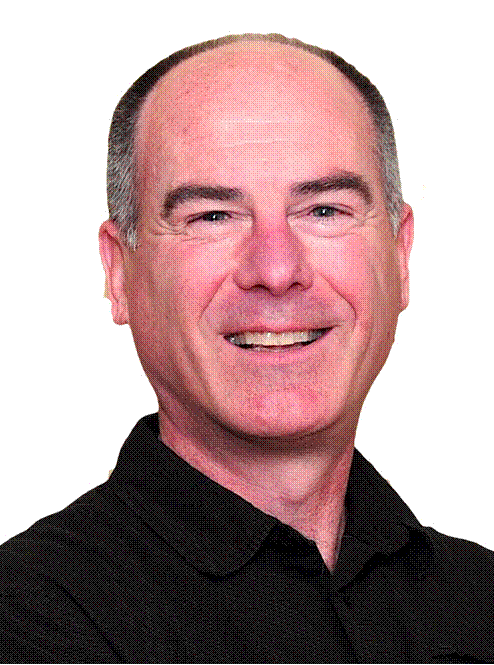 Geoffrey Bove, DC, PhD, is an Associate Professor at the University of New England College of Osteopathic Medicine in Biddeford ME, and maintains a small chiropractic practice. His primary research focuses on the effect of inflammation of nerves, as a mechanism of nerve-related and radiating pain, and he has more than 40 publications primarily related to this topic. Geoffrey has taught gross anatomy and human biomechanics at University of North Carolina, Harvard Medical School, and Southern Denmark University. He has presented his research at numerous major academic centers, world-wide. Geoffrey is currently investigating the effects and mechanisms of massage and visceral manipulation on post-operative ileus and adhesions.

Among his other presentations this year, Geoffrey provided the keynote speech for the 2012 AMTA Schools Summit and served as chair of the science committee at the 3rd Fascia Research Congress, which was held in Vancouver B.C., on March 28-30, 2012. This congress focuses on the importance of fascia, the coverings of various organs and tissues, on musculoskeletal health. As chair, he facilitated the design of the program and participated in the congress, as he did for the 2007 and 2009 Fascia Research Congresses. Curriculum Vitae and Bibliography. NCBTMB #451818-11.
More Classes Coming Shortly!
---
Bromley, Kate - LMP, RPE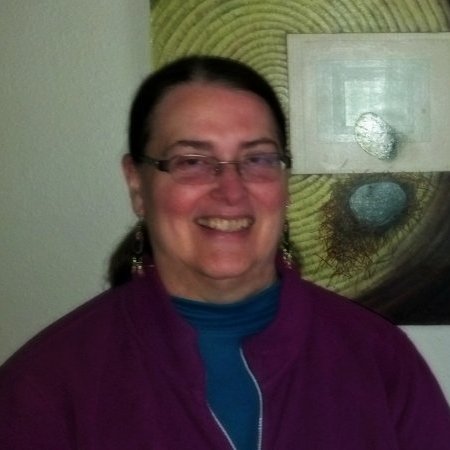 Kate Bromley, RPE (Registered Polarity Educator) teaches all of the polarity classes required for the "APP" level (Associate Polarity Practitioner). She is also an LMP with 23 years teaching experience at several Northwest massage schools and has been teaching continuing education classes in Polarity therapy for the past 14 years including three AMTA convention presentations and a national APTA (American Polarity Therapy Association) presentation. Kate teaches the APP certification program in Seattle and Portland. She received her certification training in Polarity from Health Training Group in Canada with Teri Jensen. She completed her teacher¿s training with Howard Kiewe in the Toronto/Quebec area. She also studied with Maruti Seidman. Students in her classes have commented that:
"classes are very informative, supporting and inspiring"
"they challenge me to stretch myself"
"Kate has a huge compassionate heart, broad knowledge and the willingness to share it"
Besides her passion for teaching, Kate maintains a practice in Seattle where she focuses on Polarity treatments, lymphatic drainage techniques, therapeutic treatment massage and relaxation techniques.
---
Brook, Marjorie - LMT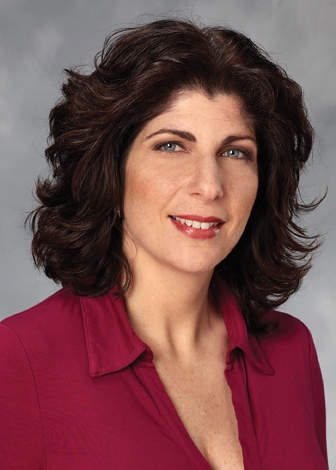 Marjorie Brook has been a Nationally Certified, New York State Licensed Massage Therapist since 1997. In addition to teaching, Marjorie has a private massage therapy practice - A Kneaded Break - that caters to both healthy and special needs children and adults.
As an Advanced Active Isolated Stretching (AIS) Practitioner (June 2003) and a Certified Personal Trainer (1996), Marjorie trained under and assisted Aaron Mattes (pioneer of AIS) with classes across the United States & Canada for four years prior to breaking out on her own. In 2007, Marjorie founded her own bodywork education institution called Brook Seminars.
From the very start of her practice as a Massage Therapist, Marjorie recognized the importance of treating scar tissue. This understanding led to her developing a speialized technique called, "Scar Tissue Release". Marjorie currently teaches AIS and Scar Tissue Release seminars throughout the United States, Canada and Europe. NCBTMB # 446175-00, Florida #50-8540 and BOC #P3641.
---
Calvert, Judi - LMP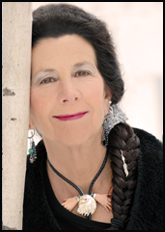 Judi Calvert is the President of the Hands On Trade Association, created in 2000. She has been practicing massage therapy for 30 years and has devoted her life to educating the public and the profession about the benefits of massage and bodywork. NCBTMB #706478-46
Judi co-founded Massage Magazine in 1985 and sold it in 2005. She has traveled around the world as a massage ambassador, interviewing many people in the field of massage and bodywork and documenting the stories of their work.
In 1992, Judi co-founded the Anatriptic Arts Expo, the first international showcase of Hands-On Healing Arts. It brought together teachers of massage and bodywork styles from around the world. It was repeated again 2002.
In 1995, Judi co-created the High Touch Tour, a twelve city tour to help educate the public about the art and science of massage therapy and body work.
In 1997, she drove to Sturgis, South Dakota for the Harley Davidson Rally and took over 60 massage therapists to work on the people that attended the rally. It was the first time that massage was done at any rally of this kind.
In 2004, Judi co-founded the World of Massage Museum. This was the first and only museum in the world dedicated to the history of massage. She has assembled over 4,000 historic objects and images into various presentation formats.
In 2008, Judi was inducted into the Massage Hall Of Fame. The Hall of Fame is a part of the World Massage Festival.
---
Clay, Karen - LMP

Karen Clay LMP holds a BA in Dance and has been a movement artist and performer for 30 years. Licensed as a massage practitioner in 1985, she maintains an active private practice. In 1996 she was certified by the Zentherapy® School of Structural Integration, and in 2007 she earned certification from the KMI School of Structural Integration. Karen has been a continual student in the field of Somatics for the past 29 years. Her studies have included classes in Skinner Releasing, Biokinetics/Hanna Somatics, Aston Kinetics, Feldenkrais, Kinesis, and Continuum.
In 1993, Karen developed Somatic Unwinding, and in 2000 inaugurated her second course, Essential Breathwork. Her passion for language, movement and sensation enable her to create heightened sensory awareness and receptivity to the message of our senses through movement. Karen was a frequent presenter at the former Brenneke School of Massage and for the AMTA-WA conventions. NCBTMB #451271-10.
---
Cline, Illya - Reflexologist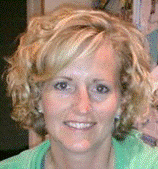 Illya took her first workshop in the Ingham Method® of Reflexology in 2004. She had been working on the feet doing medical pedicures since 1997 and realized there was much more to the feet so she studied and completed the Ingham Method to further help her clients. Illya joined the International Institute of Reflexology's team of instructors in 2010, teaching in Idaho, Montana, South Dakota and Eastern Washington. Since 2010, Illya has also been teaching the "Introductory to Reflexology" class at the American Institute of Clinical Massage in Post Falls, ID. When Illya is not teaching workshops, she is doing reflexology and medical pedicures in Kellogg, ID in addition to being a Health & Wellness Coach. In her spare time she loves to garden. For information about the Ingham Method® of Reflexology and the International Institute of Reflexology, go to www.reflexology-usa.net. NCBTMB #021995-00
More Classes Coming Soon!
---
Crafted Touch: Lauren Christman, LMP and Richard Polishuk, LMP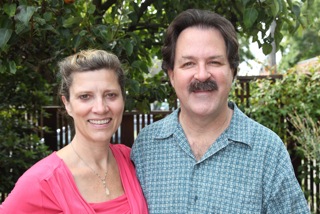 Lauren Christman has been a bodyworker since 1994. Her practice focuses on structural integration (KMI), craniosacral therapy and visceral manipulation for adults and children. As a certified teacher for Kinesis/Tom Myers, she teaches Anatomy Trains, Body3 and KMI, locally and abroad. With over 13 years experience teaching beginning and advanced massage students, Lauren brings a balance of precision, curiosity and humor to the classroom.
Richard Polishuk has been in practice since receiving his Washington massage license in 1986. His initial interest was in structural bodywork, but meeting Ben Benjamin in the first year of his practice opened a door into the world of orthopedic problem-solving. In the next few years, he pursued both structural and orthopedic work, certifying in Hellerwork and teaching with and for Dr. Benjamin and Rich Phaigh (Onsen technique). He began teaching in the early 90's, both at the Brian Utting School of Massage and in continuing education settings. Working with Judith Aston and certifying in Aston-Patterning in the late 90's helped to integrate his various influences and to awaken a stronger understanding of palpation, balance, movement and function. He continues to teach clinical work, including the Advanced Certification in Orthopedic Massage (with Susan Rosen) in Port Townsend, Washington.

In his practice and teaching, Richard continues a keen interest in the treatment of specific musculoskeletal complaints and in structural and functional problem-solving. His fascination with poise and stabilization has led to advanced methods of evaluating alignment, and of teaching balance and movement. He passionately believes that simple principles of evaluation and treatment, applied with finesse, can create extraordinarily effective bodywork results.
Together, they teach continuing education classes and share a clinic from their home in Seattle, Washington. NCBTMB #450788-08
---
DeNardo, Debbie - LMT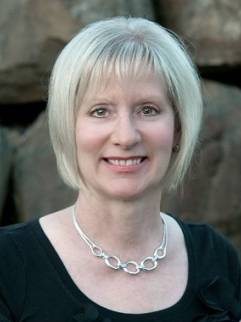 Debbie earned her BS degree from Northern Illinois University and received her massage therapy education at East West College of the Healing Arts in Portland, Oregon. After 20 years of dedicated professional and managerial work in the insurance industry, Debbie's passion for healing and helping others led her into the field of massage therapy. She owns and operates a home based private practice, Massage Solutions, LLC. Debbie has over 13 years of massage experience and is a professional member of the American Massage Therapy Association.

Debbie's experience in teaching her classes comes from Lolita Knight, founder of Fijian Massage, Chinese Facial Massage and Soft Touch Island Massage. Lolita Knight, based in Indiana, learned the Fijian barefoot technique while living in the remote villages of Kadavu and in 1997 she further developed it and began teaching it in the United States. During her 25 years of living in New Zealand, Lolita learned Chinese pressure points in 1999 from a Chinese doctor. Utilizing these points, she developed a 4-part facial massage method now known as Chinese Facial Massage. Also while in New Zealand, Lolita learned Indian Head Massage and has been teaching it with revisions to improve the flow as well as adding strokes and adapting it to the table as traditional Indian Head massage is done seated.

In 2008, in addition to her massage work, Debbie began working as a teaching assistant and marketing manager to Lolita. During this time she worked closely with Lolita, assisting in the development of new techniques such as those found in Soft Touch Island Massage, Chinese Facial Massage & Massage Tools. Now a certified instructor of NCBTMB approved continuing education courses, Debbie plans to continue Lolita's legacy by bringing unique and beneficial classes to the massage community as Lolita prepares for retirement. Debbie's blend of technique, knowledge and sense of fun translates well into a creative, hands-on class environment. NCBTMB #452031-12.
---
Hartley, Kim - LMP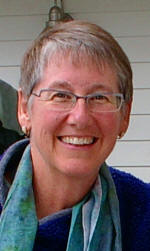 Kim Hartley, is a 1990 graduate of Brian Utting School of Massage. She began her studies of Lomilomi in February of 1991. In the last 20 years she has accumulated over 2200 CE hours of study with 11 different teachers of Lomilomi. Her lineage includes her Hawaiian masters, Aupuni ' Iwi Ula, Auntie Margaret Machado, Dr. Maka ' ala Yates, Dougie McKeague, Mahealani Henry, and Harry Uhane Jim (author of, Wise Secrets of Aloha). Kim's additional teachers are Shawn La Sala Kimmel, Mark LaMore, Daniel Albers, Nancy Kahalewai (author of, Big Island Lomilomi), and Wayne Powell. She has had the opportunity to study from both the Kona format and Temple style lomilomi. Heartspire lomilomi is a style of massage that Kim and her husband Jim have created by drawing their favorite Hawaiian Healing Protocols and Principles from all of their lomilomi teachers along the way.
Kim began teaching lomilomi in 1994 when her massage classmate Teri English, who moved to Calgary, Alberta in Canada, hosted her and Lynette Dickson to teach a workshop. Thus began a yearly sojourn for the beginning of her lomilomi teaching career. She began teaching in Olympia, Washington in 1996 and formed Heartspire School of Hawaiian Massage with her husband in 1999.
Kim's teaching style is very heart-centered, she embodies "the Aloha Spirit". Kim has a natural way of supporting and nurturing the gifts each student has to share. Through her love and enthusiasm of lomilomi, she guides her students to incorporate pule (prayer), intention, and loving touch into their bodywork practice. Kim also creates an 'Ohana (family) environment for students, allowing an unfolding and safety for a deep body/mind/heart/spirit connection to come forward.
Jim Hartley has been studying and practicing lomilomi since 1992, also learning from most of Kim's teachers over the years. He has been assisting Kim since 1996. Jim easily embodies both the spirit of the guardian and the nurturer, a combination that is very important in this sacred work. He is a graduate of Alexander School of Massage class of 2000. Jim is also an accomplished goldsmith and mineralogist; he has been designing and repairing jewelry since he was 16 years old. He has a love of crystals and gemstones and quite a collection available. NCBTMB #450029-06.
---
Kincaid, Diana - LMP

Diana Kincaid has twenty nine years of clinical experience in the treatment of musculoskeletal conditions. After studying lymph drainage in the United States, she became certified in Complete Decongestive Physiotherapy (lymphedema treatment) at the Földi College in Germany in 1999. She has been an educator for twenty years. She served as the national chair of the Ethics and Standards committee for the American Massage Therapy Association from 1999-2003, receiving a national award for her service. Committed to high standards in the profession, in 2004 she became a Trustee for the Massage Therapy Foundation, where she became Founder and chair of the Best Practices committee. NCBTMB #451818-11.
More Classes Coming Shortly!
---
Lindner, Simone - LMT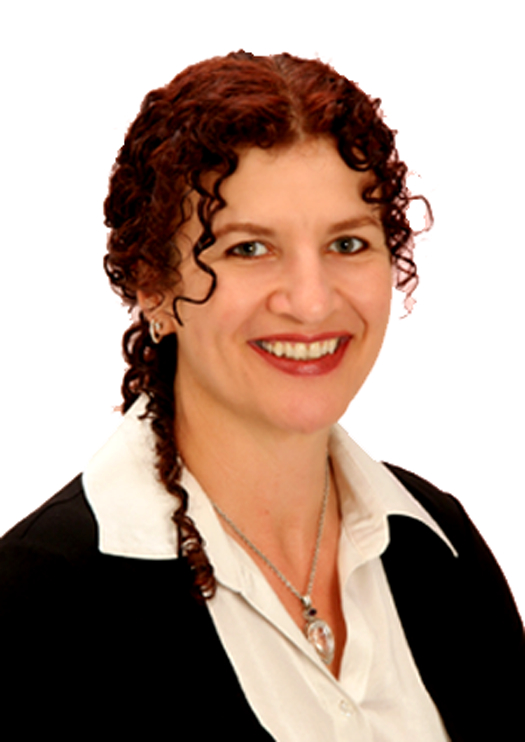 Simone Lindner has been passionate about bodywork for as long as she can remember. Born in Germany, she became a world traveler at an early age, and has spent time in Spain, Africa, the Australian outback, and the Caribbean. During her travels, Simone developed her bodywork abilities, along with ease in working with many different cultures, ages, and bodytypes. A "people person" and globalist, Simone believes in changing the world one body at a time by awakening kinesthetic intelligence in all people, and thus, their ability to heal themselves. When teaching classes and doing bodywork, Simone draws from her love of anatomy and movement, as well as her love of scuba diving, the ocean, running, dancing, and being a mother. She now runs a successful practice at her Healing Center in New York City. As a practitioner, Simone works deeply, slowly, and sensitively with each individual body pattern to free restrictions, reduce pain, improve breathing, and fill in one's body image to promote self healing.

Simone completed her massage training in 1995. In 2001, she obtained her certification as a KMI Practitioner with Tom Myers and became a certified Anatomy Trains teacher in 2005. Today, Simone teaches Anatomy Trains workshops for manual and movement therapists and is part of the faculty of "Body Language", a 200-hour Anatomy program taught through Kinesis for yoga and pilates teachers and personal trainers.

As a teacher, Simone is comfortable working with many types of people. She bonds and communicates easily with her students, who range from personal trainers to yoga teachers, massage therapists, occupational therapists, and chiropractors. Bringing intuition, humor, and a non-linear approach to the classroom, Simone is able to make even the most complicated anatomy work accessible and real to her students. She is a team worker, dedicated to creating a community of sensitive and informed practitioners and teachers. NCBTMB #53663-00.
More Classes Coming Shortly!
---
McAtee, Robert - RMT, CSCS, C-PT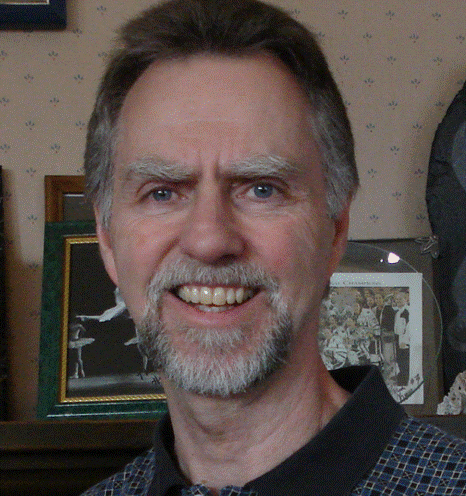 Bob McAtee, has been a massage therapist since 1981, specializing in sports massage and soft tissue therapy. Since 1988, Bob has maintained an active, international private practice in Colorado Springs, CO. He is an NCBTMB approved provider and regularly presents workshops throughout the U.S. and internationally on facilitated stretching, sports massage, and soft-tissue injury care. His seminars consistently receive 5-star reviews for their depth of information, hands-on learning, and for Bob's relaxed teaching style.
Bob is Nationally Certified in Therapeutic Massage and Bodywork (1992), is a Certified Strength and Conditioning Specialist (NSCA 1998), and a certified personal trainer (ACE 2006). He's also the author of Facilitated Stretching. Since its release in 1994, Facilitated Stretching has sold over 100,000 copies and has been translated into Spanish, Italian, Portuguese, Korean, and Japanese.
Bob invented the patented Hand-L Massage Tool, used by manual therapists worldwide to save their thumbs.
For more information, please go to: www.stretchman.com. NCBTMB # 294954-00.
---
Morales, Marty - Certified Rolfer, CMT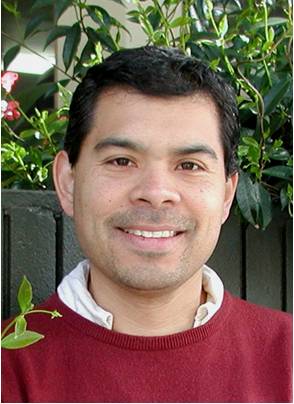 Marty has extensive experience in the area of cervical spine issues working with clients in various settings. Marty started his training in 2002 at the San Francisco School of Massage & Bodywork and soon began assisting instructors, including Art Riggs, Certified Advanced Rolfer. In 2005, Marty began teaching beginning Swedish and Intermediate classes. His interest in structural bodywork continued, and in 2007, he enrolled at the Rolf Institute in Boulder Colorado and Sao Paolo, Brazil, training under world renowned instructors such as Monica Caspari and Jan Sultan. As a Certified Rolfer, Marty began teaching bodywork workshops sharing advanced techniques to hundreds of practitioners. His own education continued as he trained with a wide variety of experts, ranging from a Canadian osteopath, athletic trainer, and nurse/Rolfer. His own curiosity led him to research and read about such bodywork contributors such as Christa Schroth, Stanley Hoppenfeld, and Alexander Nicholas (click on the links to find out more about these individuals).

In 2011, Marty was asked to teach at the Massage Therapy Institute in Davis, California, expanding his teaching offerings towards Medical Massage. Also in 2011, Marty shared his passion for body mechanics and offered a different approach to learning it by writing the book, "Mastering Body Mechanics - A Visual Guide for Bodyworkers". The book has become required reading at the San Francisco School of Massage.

Still maintaining a home base in San Francisco, Marty blends his studies of Rolfing, Osteopathic Techniques, Deep Tissue and Cranio-Sacral to create an effective mode of working that has led to a thriving practice. He is currently an instructor of the Bodywork Therapist training program at the San Francisco School of Massage as well as instructor at the Massage Therapy Institute in Davis, while teaching continuing education classes. NCBTMB #451212-10
---
Rynerson, Kay - LMP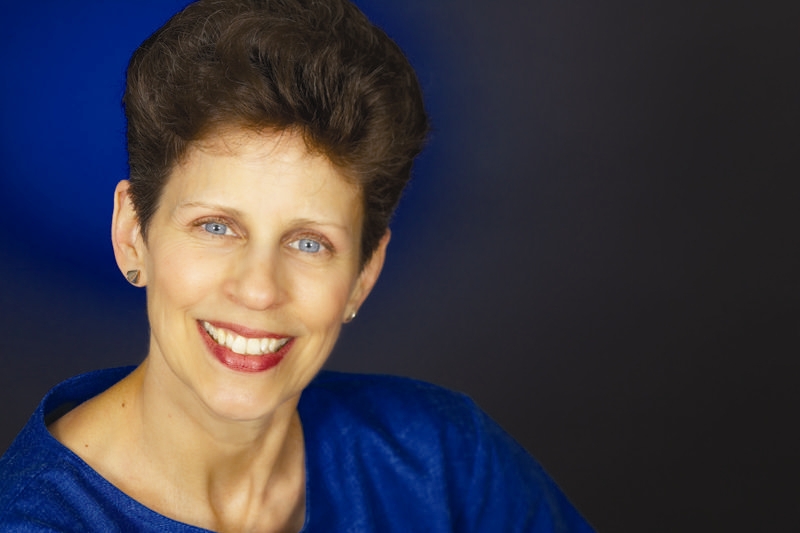 Kay started her massage practice in 1988 after graduating from Seattle Massage School and began working in a health club, where she stayed for nearly ten years. Two years after her graduation, Kay began her Thai Massage studies shortly after reading a magazine article about Thai Massage. She was so pumped, she wanted to take the very next flight out to Bangkok.
After an exploratory trip to Thailand in 1993, where she experienced many different styles of Thai massage, Kay came back home and found Michael Eisenberg. Michael, at the time, took students on annual trips to Chiang Mai, to the Institute of Thai Massage (ITM), where he acted as an assistant instructor. A talented therapist and gifted teacher, he patiently taught Kay the whole routine as taught at ITM over a period of five years, a little at a time. By taking her time to absorb and learn, she was able to practice, integrate and fine-tune the moves. By the time Kay returned to Thailand in 1997, she took and passed the teaching certification course at ITM. with Chongkol and Attchara Settakorn.
Discouraged by the lack of adequate teaching materials, Kay created her own over a period of the next four years (1997-2001) which culminated in The Thai Massage Workbook. This workbook is the step-by-step guide that Kay wished she had while learning. The workbook includes a full three-hour routine. And now there is the DVD, a shorter, step-by-step guide to a 90-minute routine.
Kay maintains a private practice of both Western style massage and Thai massage in Seattle. She returns to Thailand every year or two to concentrate on collecting new moves, refining old ones and exploring the many approaches taken by each individual therapist. There is no end to the learning process, so the work she does in her treatment room is always evolving. Kay has also worked with many creative Thai therapists from throughout the world, who have generously shared their knowledge and experience. In addition, Kay is a member of the Thai Healing Alliance International (www.thaihealingalliance.com), a non-profit association of Thai therapist, teachers and institutions committed to excellence and to the promotion of this great tradition. The association is working towards standardizing levels of achievement and study. For more information about Kay or to learn more information about her informative books and DVDs, please go to: www.learnthaimassage.com. NCBTMB 450656-08. 
---
Schmidt, Dawn - LMP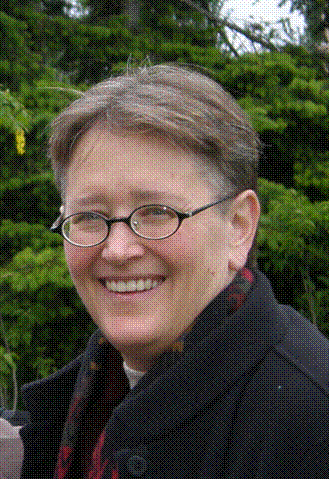 Dawn has been involved in both public and private education for over 25 years. She has served as Director of Education and Instructor at both Brenneke School of Massage (now Cortiva Institute - Seattle and Seattle Massage School (now Everest College). Currently, Dawn is an adjunct faculty member at Bastyr University Physical Medicine Department teaching massage skills to future Naturopathic Physicians and Acupuncturists. She is also currently providing continuing education in the form of workshops and mentoring.

Dawn has been licensed and practicing massage in Washington State for over 20 years. Prior to that, she practiced in California off and on since 1977. She has an eclectic private cash based practice and serves as an employee in a medically oriented clinic providing services. Dawn's massage/bodywork skills span a wide spectrum of approaches from energetic and wellness to clinical medical massage/bodywork. She specializes in treatment of difficult to resolve conditions in all body areas and she recently served as a Research Interventionist with Group Health Research Institute. Dawn provided massage treatment for patients with cervicalgia as part of a large massage dosing study.

Her educational background includes a Bachelor of Science Degree in Physical Education/Kinesiology and a Professional Teaching Credential (for K - Adult). She has also taught in public high school setting teaching health education and physical education.

Dawn has also been involved in consulting, research and has been a long-term volunteer for many industry organizations, such as:
Group Health Research Institute: consultant to develop data gathering instruments and massage protocols treating low back pain and generalized anxiety disorder.
C3 Study: developed the massage protocols for use in the "C3 Study" addressing end of life care with Bastyr University and the University of Washington.
Massage Therapy Research Consortium (MTRC): former member
Academic Consortium on Complimentary and Alternative Health Care (ACCAHC): as a founding member Dawn focused on facilitating respect and understanding amongst health care professions and developed common ground to support accurate education, representative of the respective professions.
Massage Therapy Body Of Knowledge project: task force member
Commission on Massage Therapy Accreditation (COMTA): served as commissioner, secretary and as an experienced on-site evaluation team member and leader
Accreditation Council on Continuing Education and Training (ACCET): experienced on-site evaluation team member and leader
American Massage Therapy Association (AMTA): member of the national committee for Ethics and Standards of Care. At the state level, Dawn was instrumental in developing competency based educational and licensing standards for the profession.
Dawn provides consultation services for attorneys, law enforcement, legislators, educators/school owners and licensed massage practitioners regarding massage business operations, practice and skill development considerations, as well as ethical and legal issues for the massage profession. She diligently worked to develop, lobby for change and facilitate legislation beneficial for the profession. In 1999, she participated on the Insurance Commissioners Clinicians Workgroup on the Integration of Complementary and Alternative Medicine clarifying coverage issues for CAM services and forging alliances between CAM providers and deepening the dialogue between CAM providers and clinical directors for Insurance companies. NCBTMB #451818-11
---
Utting, Brian - LMP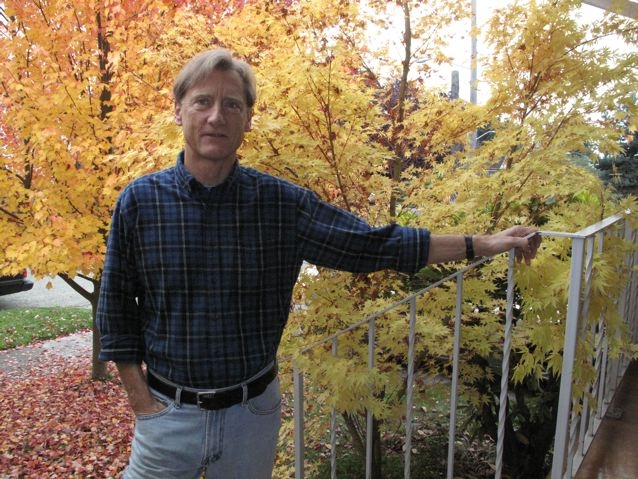 Brian got his initial training in 1981 at the Brenneke School of Massage and by apprenticing with Catherin Maxwell, ND. He received his Washington massage license in 1981 and practiced for several years in private, chiropractic, and clinical settings. He founded the Brian Utting School of Massage (BUSM), located in Seattle, in 1982.

Brian developed and refined the curriculum at BUSM, and was the school's Director of Education, teaching there for 26 years. He taught many subjects, including Anatomy and Physiology, Kinesiology, Pathology and Contraindications, Business Skills, Communication Skills, Hydrotherapy, and Massage Theory and Practice. His 1000-hour COMTA-accredited school was considered one of the best in the country. Brian also served as the school's Director for 22 of its 26 years. Brian sold the school to Cortiva Education in 2006, and stayed on for two more years to teach out the last of the classes he developed for BUSM.

Brian is passionate about designing his classes and programs so that his CE students really get the material and can take it home and apply it in their practice, rather than just being exposed to it. He teaches with a rare blend of knowledge, passion, precision, humor, common sense, and depth. Brian was awarded the AMTA's Robert N. Calvert Award for Lifetime Achievement in April 2009. NCBTMB 451040-09.